Tickets
The Doors Alive - Morrison Hotel/Absolutely ALIVE
Manchester Academy 3, Manchester.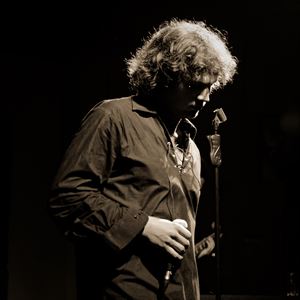 Under 14s must be accompanied by an adult. We cannot issue refunds to under 14s who are not accompanied by an adult.
More information about The Doors Alive - Morrison Hotel/Absolutely ALIVE tickets
For this show The Doors Alive will be honouring the 50th anniversary of The Doors' classic albums, Morrison Hotel and Absolutely Live with a very special set to commemorate them both.
"To call The Doors Alive merely a tribute act would be a huge disservice to what is the closest thing possible to experiencing a Doors concert without the aid of a flux capacitor and 1.21 gigawatts. They are high priests who allow us to worship at the altar of The Doors by continuing the word and gospels of Jim Morrison, Ray Manzarek, Robbie Krieger and John Densmore." - Pure Magazine, Ireland.
The band recreate the sound, look, presence and magic of a real 1960's Doors concert, perfectly and effortlessly transporting the audience back in time with classic hits such as "Light My Fire", "When The Music's Over", "Riders On The Storm", "The End" and many more. The Doors Alive have over 1,000 shows under their belt to date.
The Doors Alive formed in 2005. Since then there have been a few changes, but the current line-up is the best it has ever been!
Frontman Mike Griffioen captures the look, attitude and rich baritone voice of the late great Jim Morrison with ease while his compadres Barrington Meyer on guitar, Buzz Allan on drums and Norbert Varga on keyboards showcase the musical chops of original Doors members Robby Krieger, John Densmore and Ray Manzarek with finesse and authenticity. They take pride in using the exact same vintage equipment to achieve an authentic sound, including Rhodes Piano Bass, Gibson G101 organ, Gibson SG and Ludwig Mod Orange drum kit. They are keen on making every single show unique by authentic improvisations and changing the set regularly so you will never see the same show twice!