Tickets
Desperado (Eagles Tribute)
The Met, Bury.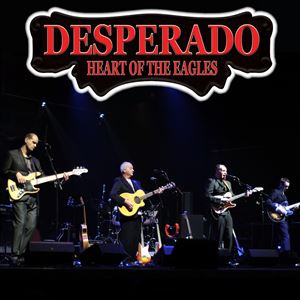 More information about Desperado (Eagles Tribute) tickets
Desperado
The Eagles burst on to the scene in 1971. Hotel California, released 5 years later remains one of the most iconic albums of all time. Their latest album "Long Road out of Eden" is now 10 years old and The Eagles themselves, the highest selling band in US history are still touring their immense catalogue of timeless material to loyal fans worldwide despite the sad loss of Glenn Frey in 2016.
Desperado present a two hour journey through your favourite Eagles songs from their first beginnings to their final album.
Desperado show their respect for this timeless music with their usual renowned authenticity and accuracy that have become their hallmark over ten years. From the corner in Wilmslow Arizona to the Long Road out of Eden, as more than one fan has said "if you close your eyes you will believe the Eagles themselves are on stage".
www.desperadolive.co.uk