Tickets
AC/DC UK & Dizzy Lizzy
O2 Academy 2 Liverpool, Liverpool.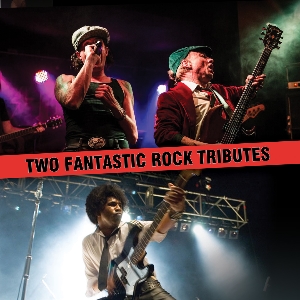 Security – Bag Policy
Large bags – including rucksacks are not allowed.
There are no facilities to leave large bags or luggage.
If you really have to bring a bag – and it's preferable you don't – please make sure it's small.
Only one small bag per person is permitted and it must not
be bigger than A4 size.
Height: 28.7cm
Width: 21cm
Depth 15cm
More information about AC/DC UK & Dizzy Lizzy tickets
A TRIBUTE TO TWO CLASSIC ROCK GIANTS – AC/DC UK & Dizzy Lizzy


AC/DC UK are Europe's most explosive tribute to AC/DC and have established themselves as one of the globe's forerunners in the tribute scene.
AC/DC UK aim not only to emulate the genuine article at their most successful, but accurately chronicle their entire career. The band rock classics from the full AC/DC catalogue, from 1976's High Voltage onwards; you'll hear all the hits. For those who want to experience the true journey of AC/DC, this is the band to see!
Dizzy Lizzy are the most fantastic live tribute act dedicated to one of rock's all time legends - Phil Lynott. A long established tribute to Thin Lizzy, their sound and setlist faithfully recreate that trademark Lizzy sound. Philomena Lynott has stated that Dizzy Lizzy are 'the closest to playing my son's music' - a sentiment that has rippled throughout the years. Dizzy Lizzy have an amazing sound and resemblance to the classic 70s & 80s rock band and will take you back in time to relive that magical era with a superb blend of classic foot stomping rock anthems and rock ballads.